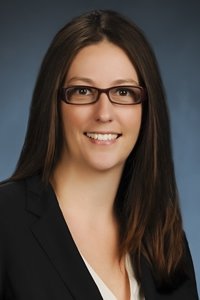 Attorney Amanda M. King joined Syprett Meshad in 2010, and was made a partner in 2017. Designated a "Rising Star" among Florida lawyers in 2020, Amanda exclusively practices in marital and family law including divorce, paternity, custody, child support, alimony, equitable distribution, modifications, relocations, and domestic violence injunctions.
In 2019, Amanda was certified by the Florida Supreme Court as a Family Mediator. Certified Family Mediators provide alternative dispute resolution options with a focus on recognizing the emotional and practical needs of spouses, parents, and children.
Amanda serves on The Florida Bar Family Law Section Children's Issues Committee. The Committee works closely with the Family Law Section's Executive Council and Legislative Committee to ensure that children's best interests are protected as a primary concern in all areas of family law throughout the State of Florida.
Amanda is a Guardian ad Litem in the Family Law Division of Florida's 12th Judicial Circuit Court program, and has served as a trainer for new Guardian ad Litems as well.
As the proud owner of two rescue dogs and two rescue cats, Amanda is a longtime supporter of animal rescue organizations, including Nate's Honor Rescue and Sarasota Humane Society. She is also active with the Sarasota County Gator Club.
Amanda earned her Juris Doctorate in 2007 from Tulane University School of Law in Louisiana. She holds a Bachelor of Science in Psychology and a Bachelor of Arts in Religion, both from the University of Florida.