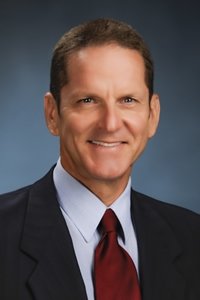 The Sarasota law firm of Syprett Meshad recently recognized Attorney Peter J. Krotec for 30 years of service with the firm. Attorney Krotec joined Syprett Meshad in 1989, was named partner in 1994, and served several years as managing partner for the firm.
Attorney Krotec's practice is focused on helping men, women and families navigate divorce. He devotes his practice to assisting parties in resolving matters involved with the dissolution of marriages including asset division, alimony, child support, and developing parenting plans for minor children. Mr. Krotec's practice also handles cases concerning the establishment of paternity and post-judgment modification proceedings involving marital settlement agreements and final judgments. He is licensed and admitted to practice before all Florida state courts as well as the United States District Court for the Middle District of Florida.
A native Floridian born in Miami, Attorney Krotec received his Juris Doctorate degree in 1987 from the Stetson University College of Law, in St. Petersburg, Florida. He is a member of The Florida Bar as well as the Sarasota County Bar Association.