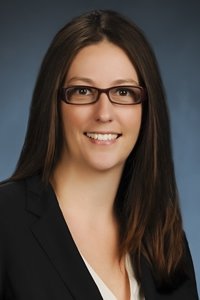 Syprett Meshad Partner Amanda King has been certified by the Florida Supreme Court as a Family Mediator.  Certified Family Mediators provide alternative dispute resolution options, with a focus on recognizing the emotional and practical needs of spouses, parents, and children. Attorney King, who is also a Guardian ad Litem in the Family Law Division of Florida's 12th Judicial Circuit Court program, focuses her practice on litigation, uncontested divorce, parenting plan agreements, mediation, and collaborative family law. She is admitted to practice law in both Florida and California.
Under Florida law, families are free to use mediators to help resolve conflicts, disputes, and other family matters.  Florida is considered a national leader in alternative dispute resolution and maintains one of the most comprehensive court-connected mediation programs in the country.  Family Mediator Certification requires successful completion of a family mediation training program approved by the Supreme Court, background screening, and practical experience gained through observation of and co-mediating in numerous mediation cases.
Ms. King joined Syprett Meshad in 2010 and was made a partner in 2017. She is a member of the Sarasota County Bar Association and has twice served twice as chair of the association's Family Law Section. She earned her Juris Doctorate in 2007 from Tulane University School of Law in Louisiana, and holds a Bachelor of Science in Psychology and a Bachelor of Arts in Religion, both from the University of Florida.