John W. Meshad - Retired
SYPRETT MESHAD, P.A. SERVING SARASOTA COUNTY, BRADENTON, LAKEWOOD RANCH, NORTH PORT, VENICE, & THROUGHOUT THE STATE OF FLORIDA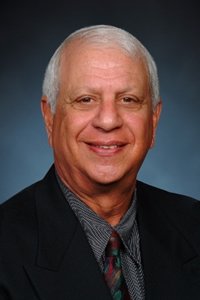 John W. Meshad earned a Bachelor of Arts degree and Bachelor of Science degree from Auburn University in 1964. In 1966, he received his Juris Doctorate from the University of Florida College of Law. In 1968, Mr. Meshad joined Jim Syprett to establish the law firm of Syprett & Meshad, now known simply as Syprett Meshad.
Mr. Meshad was admitted to the Florida Bar in 1967, where he practiced until his retirement in 2005.
He was a member of the Florida Bar Association, Sarasota County Bar Association, American Bar Association, and Sarasota Board of Realtors. Mr. Meshad is a former licensed instructor for the Florida Real Estate Commission and he currently holds broker and salesman's licenses from the Florida Real Estate Commission.
After establishing the firm, Mr. Meshad practiced law in the areas of real estate, government, administration, health care, and real property law designations with emphasis on regulations of land use, zoning, development and financing. He developed "The Gateway" in Sarasota, Florida; a 140 acre mixed use development in Atlanta, Georgia known as "Mansell Road Land Trust" and a 14 acre hotel and retail development known as "Buckhead Plaza" in Atlanta, Georgia, among other projects.
Mr. Meshad is very active within the Sarasota community. He established the former Central National Bank, the new Sarasota Doctors Hospital (168 bed acute care hospital), Sunstate Restaurant Corporation (a joint venture with Brinker International, Inc. which owned and developed over 40 Chili's Restaurants in the southeastern United States), and is owner and sole shareholder of JWM Management, Inc. (Developer and owner of over one million square feet of office and retail space in Sarasota, Florida and Atlanta, Georgia, including the development of Wal-Mart and Sam's Club stores, Walgreens Drug Stores, Chili's, Taco Bell, Don Pablos, Burger King and Bennigan's Restaurants).